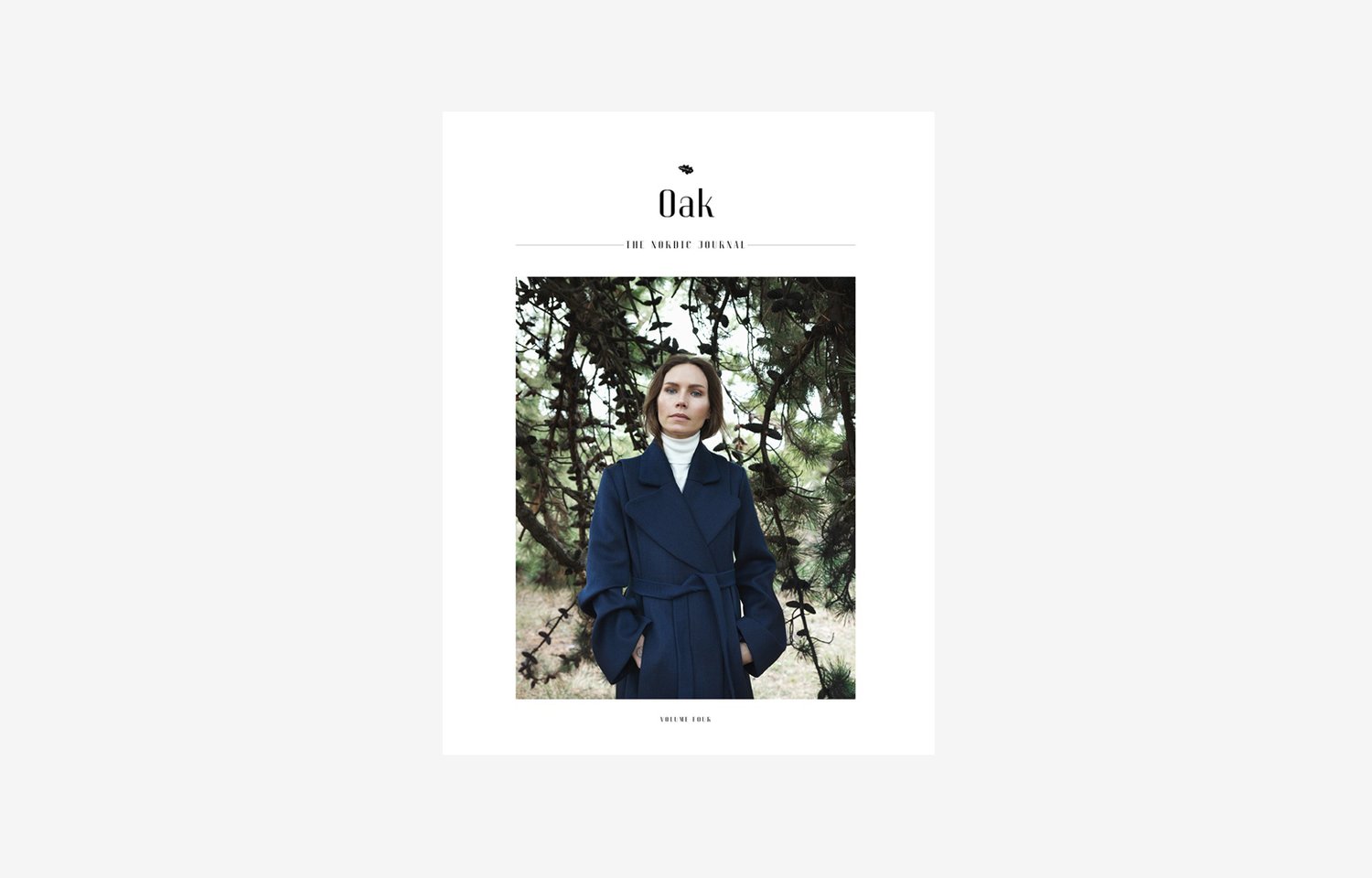 Oak – The Nordic Journal celebrates inspiring people and the finer things in life. A biannual magazine with themed issues that offers an intelligent perspective on the distinctive Nordic way of life. Featuring ambitious journalism and photography, Oak showcases visionary people through an insight into their life, ideas and spaces.
In the fourth and much-awaited issue of international lifestyle magazine Oak The Nordic Journal you will meet Nina Persson, the lead singer of The Cardigans, who was catapulted into international fame at a young age and now returns older and wiser to her home country of Sweden. You will be taken on a journey to the Arctic region where polar bears roam in the streets, and to the northernmost part of volcanic Iceland, where a group of young artists challenge society's common understanding of art, capitalism and human commitment. Moreover, the magazine offers a feature on the longing for life's simple pleasures far away from the bustling city, a fascinating insight into the artistic work of six Danish elite chefs, and the story of Norwegian singer-songwriter Thomas Dybdahl and his sources of inspiration.
Produced in partnership with Marimekko, the Oak Design Directory will be available alongside Volume Four. This brand new publication is the comprehensive guide to Scandinavia's thriving design scene and all the creatives, studios and brands that have helped shape the world's perception of a special Nordic aesthetic.
Format: 30,5 x23,5 cm
192 pages
Uncoated paper
Price: 150 dkr. / 20 euro + shipping